Are there differences between traditional smoke detectors vs. monitored fire alarms in Wilmington?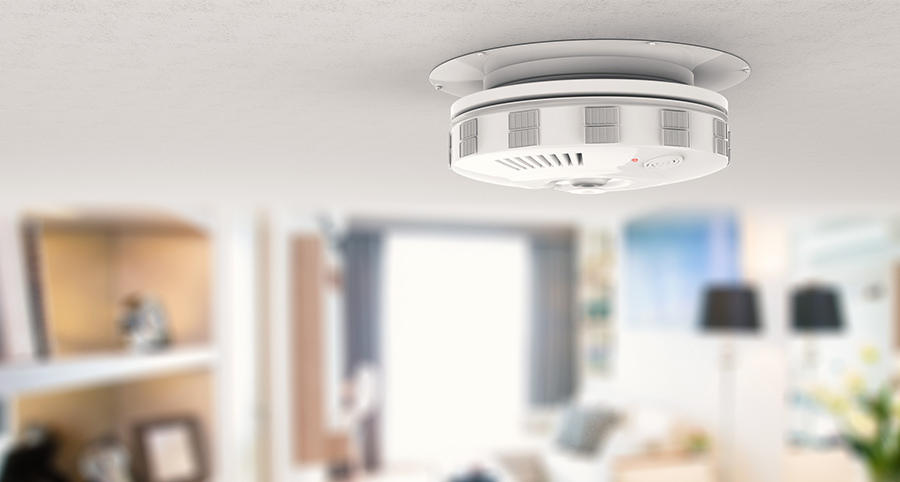 In the Wilmington smoke detector vs. monitored fire alarm argument, there's easily only one winner. Smoke detectors are a vital consideration in shielding your residence from a dangerous blaze, but they have several shortcomings. On the other hand, monitored fire alarms provide more means to detect a potentially dangerous situation and are able to reach out to a monitoring team when the unthinkable happens. Linking your fire alarms to a comprehensive smart home also results in various other advantages that your regular smoke detectors would only wish for.
Your ordinary smoke alarms in Wilmington may be inadequate
Defending against fire is a crucial consideration, and smoke detectors perform a critical role in keeping your family safe. However, smoke detectors have various shortcomings. For example, they will only react to smoke, not extreme temperatures. In the event there is a fire in your home, you may not be cautioned unless the smoke ascends to the smoke detector. While there are some other unmistakable signals of fire -- like a marked increase in warmth -- if there's no smoke, you won't have a triggered smoke detector.
Additionally, smoke detectors only beep when they detect an adequate amount of smoke. In the event a fire begins slowly, you might not be alerted until the flames are out of control. Various smoke detectors employ dual-sensor technology, meaning they will be able to perceive smoke from both roaring flames and smoldering remnants. Whenever they sound their alarm, it's required of the homeowner to call first responders after exiting the residence.
Monitored fire alarms offer more benefits than regular smoke detectors
While they have a similar appearance to standard smoke detectors, monitored fire alarms can do much more. If integrated to a total home security installation, they can:
Discern fire with different sensor types: Like a standard smoke detector, the monitored component can trigger from a roaring blaze or smoldering embers. It will sound a high-decibel warning whenever it senses a hazardous situation.
Discover fire from a sudden temperature increase: A monitored fire alarm will even trigger if it notices an unusual increase in heat. Frequently, heat is noticed in advance of smoke. More ways to detect a fire leads to more methods to keep your family safe.
Alerts trained monitoring specialists: Fires can happen when you are on site or somewhere else. Either way, your fire alarms will alert your monitoring team, who will swiftly call emergency services. When every tick of the clock is critical, it's great to have the knowledge that somebody is consistently keeping a watch of your home.
Connects to home automation: While the main job of a fire alarm is to recognize an emergency and call for assistance, it can also join forces with other automated devices. For example, a tripped alarm could prompt your system to engage the exhaust fan to impede the spread of fire or initiate lighting so you are able to find the safest way out of the house.
Your monitored fire alarms are part of a comprehensive smart home
The best way to get the most from your fire alarms is to connect them with a Vivint home security system. Speak with a Vivint specialist today and find the perfect smart home for your requirements. Place a call to (910) 634-2695 or send in the following form to take the first step toward a safer property.
Areas Served Around Wilmington By Smart Security Specialists Your Local Vivint Authorized Dealer